Friday, April 28, 2017
9:00 a.m. - 4:30 p.m.
Northwestern Memorial Hospital - Feinberg Pavilion
251 E. Huron St., Chicago, IL 60611
Mecklenburg Conference Room A
Google Map
The OncoSET Symposium will provide healthcare professionals with state-of-the-art information related to significant new advances in precision medicine for cancer and the evolving standard of personalized cancer care. The program will focus on emerging technologies used to generate large scale genomic data, and the steps to filter, evaluate and apply this knowledge to determine the most effective course of treatment for each patient.
Symposium participants will discover new approaches to personalized cancer therapy based on current research and patient-specific genetic patterns. Participants will also examine the practical considerations of using a precision medicine approach in immuno-oncology and develop strategies for translating advances in precision medicine to their clinical practice.
* presentations are for registered participants only
Keynote Speaker
Warren Kibbe, PhD
Director, Center for Biomedical Informatics and Information Technology
NCI Chief Information Officer
Acting Deputy Director
National Cancer Institute
Conference Chairs

Leonidas Platanias, MD, PhD
Director
Lurie Cancer Center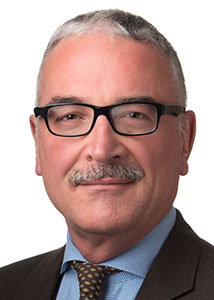 Massimo Cristofanilli, MD
Associate Director
Translational Research and Precision Medicine
Lurie Cancer Center

Exhibitors
Agendia
Amgen
AstraZeneca
Celgene
Cynvenio
Exelixis
Foundation Medicine
Genentech
Genomic Health
Guardant Health
Heron Therapeutics
Ignyta
Incyte
Merck
Otsuka
Seattle Genetics
Taiho Oncology
Tempus

Keynote
Precision Medicine in the Age of NCI MATCH and the Beau Biden Cancer Moonshot
Warren Kibbe, PhD, National Institutes of Health
Other Topics
Precision Medicine in Oncology: The OncoSET Model
Precision Medicine for Community Providers
Next Generation Sequencing (NGS) in Hematology and Oncology: Evolving Standard of Care
Liquid Biopsy, Tumor Heterogeneity and Disease Monitoring
Precision Medicine in Immuno-Oncology
The Future of Precision Medicine in Oncology
Target Audience
This activity is intended for healthcare professionals involved in the treatment and care of patients with advanced or refractory cancers for whom precision medicine can help guide treatment choices. This includes medical, surgical, and radiation oncologists, pathologists, radiologists, other translational-oriented laboratory scientists, nurses, pharmacists, and physician assistants.
Learning Objectives
Present a scientific perspective on how the combination of genomic sequencing and molecular analysis with standard pathology to identify precisely targeted treatments and clinical trials benefits patients.
Identify emerging approaches to acquiring and analyzing genomic information.
Explain the role of precision medicine in immuno-oncology.
Articulate the challenges and opportunities for implementing genomic sequencing in the treatment and care of cancer patients.
Promote the application of clinical genomics to personalize the treatment of patients with solid tumors and hematologic malignancies.
Accreditation Statement
The Northwestern University Feinberg School of Medicine is accredited by the Accreditation Council for Continuing Medical Education (ACCME) to provide continuing medical education for physicians.
Credit Designation Statement
The Northwestern University Feinberg School of Medicine designates this live activity for a maximum of 6.25 AMA PRA Category 1 Credits™. Physicians should claim only the credit commensurate with the extent of their participation in the activity.
Other Credits
The American Academy of Nurse Practitioners and the American Nurses Credentialing Center accept AMA PRA Category 1 Credits™ from organizations accredited by the ACCME.
Faculty Disclosure
Current guidelines state that participants in CME activities should be made aware of any affiliation of financial interest that may affect the speaker's presentation. Each speaker has been requested to complete a faculty disclosure form. The names of faculty members declaring a relationship or who will be discussing off-label usage will be indicated in the course syllabus.
Pricing
Lurie Cancer Center Affiliate Rates
Affiliates include Northwestern University, Northwestern Medicine, Northwestern Medical Group, Lurie Children's, Rehabilitation Institute of Chicago and Jesse Brown VA
Student, Fellow or Resident
Complimentary
Nurse or Allied Health Professional
$25
Research Staff
$25
Faculty and/or Physician
$50
General Rates

Student, Fellow or Resident
Complimentary
Nurse or Allied Health Professional
$50
Research Staff
$50
Faculty and/or Physician
$75
Industry Representative
$250
Onsite registration will be available, but we encourage all participants to register in advance.
Parking
Daily discounted parking is available at the 321 E. Erie Self-Park Garage (Parking C) at the corner of Erie St. & Fairbanks Ct. The early-bird flat rate is $17 if you arrive between 5:00 a.m. and 9:00 a.m. and depart by 7:30 p.m. (minimum of 4 hours). Discounted parking is not available at any other garage. No validation of tickets is needed from the conference staff or the hospital.
Additional Information
For information regarding course registration, travel information or course credit, contact Erin Donoghue at erin.donoghue@northwestern.edu