Lurie Cancer Center Learning Series
Cancer Connections
Our next Cancer Connections event will take place on Saturday, July 14. Join us for presentations designed to inspire and educate.
Register now for Saturday, July 14
Event Details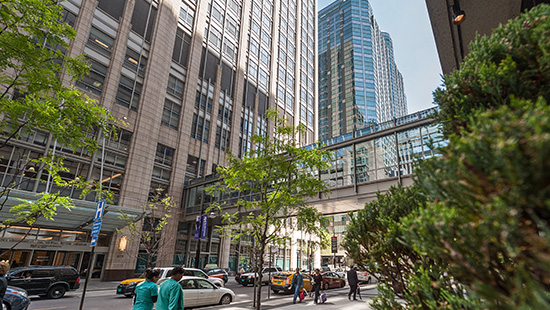 View a Google Map of the event location »
Saturday, July 14, 2018
Registration: 9 a.m.
Program: 9:30 a.m. to 12:30 p.m.
Northwestern Memorial Hospital - Feinberg Pavilion
251 E. Huron St., Chicago
Third Floor, Conference Room A
There is a $10 registration fee, which includes breakfast. Parking is $7 at the Northwestern Memorial Hospital Huron/St. Clair Parking Garage. Discount vouchers will be available at event check-in. Please bring exact change.
Walk-ins are welcome. Advanced registration is appreciated. Register online or call 312-695-1390.
Support for this event is provided by the Cancer Survivorship Institute
About Cancer Connections
Learn, Connect & Renew
Cancer Connections offers wellness-focused breakfast seminars several three times a year, geared toward patients and caregivers. They can help you:
Learn simple strategies to eat well, move more and manage stress and fatigue
Connect with fellow survivors, support programs and other communities facing similar challenges
Renew your sense of well-being with massage, acupuncture, meditation, healing touch and other integrative therapies
Back to top