Research
The Malnati Brain Tumor Institute of the Lurie Cancer Center at Northwestern Memorial Hospital unites teams of experts from related yet diverse disciplines to infuse new knowledge and perspectives into cancer care and to advance our basic, clinical and translational science efforts. 

The institute's interdisciplinary approach holds promise for something greater than the sum of individual faculty efforts. Our teams of faculty clinicians and scientists are focused on identifying and treating brain cancers early, determining factors that contribute to their development, researching new therapies and investigational drugs, developing effective new cancer treatments and enhancing our patients' quality of life. 

The result of this commitment is the presence of some of the country's most esteemed clinical and basic research scientists, whose groundbreaking efforts are strengthened by the presence of Northwestern's widely recognized Stem Cell Research Lab and one of the nation's few Centers for Nanotechnology.
Leadership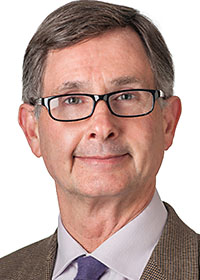 Scientific Director of Research 
Other Scientists
Brain metastases, Primary Brain Tumors, Early Phase Clinical Trials
Cell Migration
Cellular Plasticitiy and Therapeutic Resistance
Epigenetic Target Therapy and Drug Delivery
Molecular Diagnostics and Biobanking, Metabolism
Nanotechnology
Nanotechnology, Functional Genomics and Drug Target Discovery
Pediatric Brain Tumor Biology
Pediatric Early Phase and Developmental Therapeutic Trials
Pediatric Early Phase Clinical Trials
Preclinical Experimental Therapeutics
Proteomics
Targeted Cell-Based Therapeutics
Translational Neuro-Oncology
Tumor Immunology
Tumor Microenvironment, Glioma Stem Cells, Genomics
Back to top