A Message from Our Directors
Welcome to the Northwestern Medicine Lou and Jean Malnati Brain Tumor Institute of the Robert H. Lurie Comprehensive Cancer Center of Northwestern University at Northwestern Memorial Hospital website. Our mission is to:
Provide state-of-the-art clinical care to patients with brain tumors
Provide resources and support necessary for patients and their families to meet the challenges of living with a brain tumor
Train neuro-oncology researchers and clinicians to meet the highest standards
Endeavor to find a cure for brain and spinal tumors
We are here to serve patients suffering from a brain tumor or a tumor elsewhere in the central nervous system. We aim at delivering the best possible care and treatments, including the latest development in cancer therapy.
Our many clinical trials are here to push the envelope beyond standard of care, allowing access to the newest developments. Participation in protocol is the fuel that allows for steady progress in the care of cancer patients, and patients benefit from access to tomorrows treatments already today.
What makes the Malnati Brain Tumor Institute of the Lurie Cancer Center at Northwestern Memorial Hospital unique is its modern multidisciplinary approach to care and treatment. All patients are evaluated and discussed by our team of experts, allowing from the beginning for a coordinated therapeutic plan that involves all disciplines and modalities. This  not only means fewer doctor visits, but also less time required for establishing a diagnosis and obtaining a consensus opinion and recommendation among several experts.
We encourage you to check back frequently for current news on our home page and to learn more about the team, their fascinating and varying backgrounds and experiences.
If you have questions, comments or would like to set up an appointment, please contact us for more information.
Sincerely yours,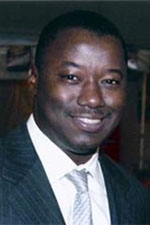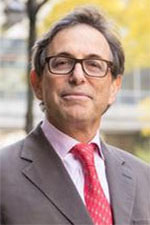 James Chandler, MD, and Roger Stupp, MD, co-directors of the Malnati Brain Tumor Institute of the Lurie Cancer Center at Northwestern Memorial Hospital
Back to top