Northwestern University Mouse Histology & Phenotyping Laboratory (MHPL)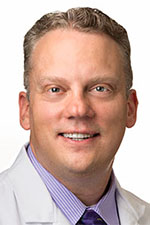 Craig Horbinski, MD, PhD
Director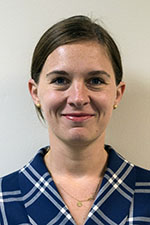 Katherine A. Gruner, BA
Operations Manager/ Senior Technician
312.502.2695
Location(s):
Olson Pavilion building, 8-333 & 8-335
710 N. Fairbanks Court
Chicago, IL 60611

Phone:
312.503.2679 (Histology)
312.503.2695 (Phenotype & IHC)
312.503.2369 (FAX)

Website:
www.feinberg.northwestern.edu/research/cores/units/mouse-histology.html
The mission of the Northwestern University Mouse Histology & Phenotyping Laboratory (MHPL) is to assist primary investigators and researchers with standard and customized research-specific histology services. The laboratory provides comprehensive histology services for a wide variety of tissues (i.e., mouse, rat, sheep, pig, zebrafish, etc.) for routine histology and immunohistochemistry. Pathologist consultation can also be provided to help develop strategies to elucidate phenotypes and gain mechanistic insight regarding the biologic actions of the targeted molecule(s) or the toxicity of exogenously administered substances. In addition, the laboratory provides training opportunities for learning histology techniques and phenotyping analysis.
Key Services
Immunohistochemistry (IHC) - Using tyramide signal amplification (TSA) and ABC methods (automated), with DAB chromogenic substrate. See documents below for details.
Immunofluorescence (IF)- Single and multiple staining
TUNEL assay
Freezing and embedding of tissues for histology
Frozen sections
Paraffin block processing and Paraffin sections
Hematoxylin and Eosin staining of sections
Specialized histochemical staining of sections (e.g. Trichrome, PAS, Luxol fast blue, Cresyl violet, and many other stains)
Dissection and tissue collection
Histopathology (slide interpretation)
Histopathology toxicity evaluation
Training in dissection techniques including perfusion of mice and special tissue dissection
Assistance with development of animal pathology protocols
Equipment
Biocare IntilliPATH automated Immunohistochemistry (IHC) System
Olympus BX41 Stereo Compound Microscope with Fluorescence Microscope (two headed scope)
Nikon SMZ-1500 Zoom Stereo Microscope System with Epi-Fluorescence Attachment
Leica ASP300S Tissue Processor
Sakura Tissue-Tek VIP Tissue Processor
Leica EG1160 Embedding Center
Leica AutoStainer XL Automated Stainer
Microm HM 355S Fully Automated Motorized Rotary Microtome
Microm HM 325 Rotary Microtome
Leica CV5000 Automated Glass Coverslipper
Leica CM1850UV Cryostat
Highlighted Projects
Bmi1 marks distinct castration-resistant luminal progenitor cells competent for prostate regeneration and tumour initiation.
Yoo YA, Roh M, Naseem AF, Lysy B, Desouki MM, Unno K, Abdulkadir SA.
Nature communications. 2016; 7:12943.
PubMed [journal]
PMID:27703144
PMCID:PMC5059479
Toll-like Receptor 9 Signaling Is Augmented in Systemic Sclerosis and Elicits Transforming Growth Factor β-Dependent Fibroblast Activation.
Fang F, Marangoni RG, Zhou X, Yang Y, Ye B, Shangguang A, Qin W, Wang W, Bhattacharyya S, Wei J, Tourtellotte WG, Varga J.
Arthritis & rheumatology (Hoboken, N.J.). 2016; 68(8):1989-2002.
PubMed [journal]
PMID: 26946325
The effect of vancomycin powder on bone healing in a rat spinal rhBMP-2 model.
Mendoza MC, Sonn KA, Kannan AS, Bellary SS, Mitchell SM, Singh G, Park C, Yun C, Stock SR, Hsu EL, Hsu WK.
Journal of neurosurgery. Spine. 2016; 25(2):147-53.
PubMed [journal]
PMID: 27035510
The cardiomyocyte protein αT-catenin contributes to asthma through regulating pulmonary vein inflammation.
Folmsbee SS, Budinger GR, Bryce PJ, Gottardi CJ.
The Journal of allergy and clinical immunology. 2016; 138(1):123-129.e2. NIHMSID: NIHMS754302
PubMed [journal]
PMID: 26947180
PMCID: PMC4931945
Effect of recombinant human bone morphogenetic protein-2 on a novel lung cancer spine metastasis model in rodents.
Sonn KA, Kannan AS, Bellary SS, Yun C, Hashmi SZ, Nelson JT, Ghodasra JH, Nickoli MS, Parimi V, Ghosh A, Shawen N, Ashtekar A, Stock SR, Hsu EL, Hsu WK.
Journal of orthopaedic research : official publication of the Orthopaedic Research Society. 2016; 34(7):1274-81.
PubMed [journal]
PMID: 26694749
Acknowledgement
Format for the acknowledgment
Histology services were provided by the Northwestern University Research Histology and Phenotyping Laboratory which is supported by NCI P30-CA060553 awarded to the Robert H Lurie Comprehensive Cancer Center.
Why acknowledge us
Proper acknowledgment provides a visible measure of the impact of the RHPL. It is important for us to obtain financial and other support so that we may continue to provide our essential services in the best ways possible. Please help us help you!
When to acknowledge
Anytime the RHPL provides services that support your research.
If a staff member has made a significant intellectual contribution beyond routine sample analysis, please consider an authorship. This is essential for the professional development of our staff.
Where to acknowledge
Papers
Posters
Presentations
Scholarly Reports
Publications
Grants