Lurie Cancer Center Member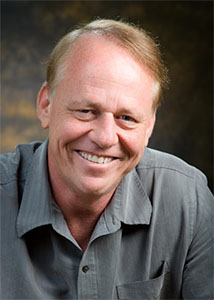 Thomas J Meade, PhD
Academic Title:
Professor, Chemistry; Judd A. and Marjorie Weinberg College of Arts and Sciences
Member of:
Cancer and Physical Sciences (CAPS)


Email:
tmeade@northwestern.edu

Publications:(130)
View Publications Listing
Cancer-Focused Research:
Dr. Meade is the Eileen M. Foell Professor of Cancer Research and Professor of Chemistry, Molecular Biosciences, Neurobiology, Biomedical Engineering and Radiology. Professor Meade's research focuses on coordination chemistry and its application in bioinorganic problems that include biological molecular imaging, electron transfer processes and the development of electronic biosensors for the detection of DNA and proteins.

Professor Meade is developing contrast agents focused on detecting the very earliest staging of cancer that will be 10 to 100 times more sensitive than currently available methods, while simultaneously reporting on the physiological properties of lesions and tumors. His group is collaborating with several researchers at the medical school in cancer diagnostics and stem cell migration. For example, in collaboration with Dr. Reed Omary, NU interventional radiologist Dr. Meade is labeling clinically approved polyvinyl alcohol particles in order to generate embolic materials that can be tracked to assess the localization of the cancer therapeutic agents by MRI. Further, his group is developing MRI contrast agents for in vivo detection of MMP's, caspases and cathespin B by MR imaging. Finally, in collaboration with Dr. Jack Kessler at Northwestern University, these groups are designing and testing contrast probes to track migration and differentiation of stem cells in vivo. His work has recently focused on creating diagnostic multimodal probes for tracking metastatic cells and preparing transcription factor inhibitors to interfere with epithelial to mesenchymal transfer (EMT). Dr. Meade is developing novel methodologies to evaluate the molecular and cellular events that mediate antiangiogenic effects in tumors and to use these methods to directly and indirectly evaluate treatment strategies in the clinic. .
Related News