Lurie Cancer Center Member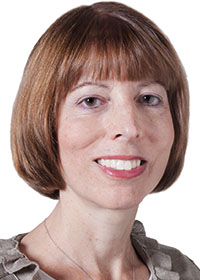 Robin Leikin, PhD
Academic Title:
Research Assistant Professor, Robert H. Lurie Comprehensive Cancer Center
Member of:

Email:
rleikin@northwestern.edu
Publications:(10)
View Publications Listing
Cancer-Focused Research:
Dr. Leikin joined the administration of the Robert H. Lurie Comprehensive Cancer Center in 1989 and has served as the Scientific Program Director of the Lurie Cancer Center for more than fourteen years. She has 16 peer reviewed publications from her laboratory research years. Dr. Leikin has considerable expertise in integrating multi-investigator and training programs. She was instrumental in the Cancer Center obtaining a Breast Program Planning Grant (CA65764), a Prostate Program Planning Grant (CA69851), the SPORE in Breast Cancer (CA89018) and the SPORE in Prostate Cancer (CA090386). Dr. Leikin has served continuously as Administrative Director for the NCI-funded Training Program in Signal Transduction and Cancer (T32 CA070085), the Clinical Oncology Research Training Program (T32 CA079447), the Training Program in Oncogenesis and Developmental Biology (T32 CA080621) and the SPORE in Prostate Cancer (P50 CA090386). Since 1999 Dr. Leikin has served as Director of the CURE Program, a supplement to the Lurie Cancer Center's Core grant (P30 CA60553) that enables underserved minority undergraduate students to conduct biomedical research during the summer months. Over 130 students have participated in the CURE Program.