Survivorship Clinic for Older Adults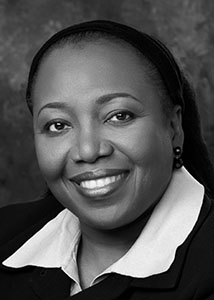 June McKoy, MD, MPH, JD, MBA
Megan Oden, MMS, PA-C
The Lurie Cancer Center's SENIOR Oncology Outcomes, Advocacy, and Research Program (SOAR) is a cancer survivorship program specifically tailored to meet the needs of older individuals. Its focus is on improving the health-related quality of life and overall health outcomes for this patient cohort.
The SOAR program is an integral part of the Cancer Survivorship Institute at the Lurie Cancer Center. Comprehensive clinical and social assessments (home environment, support system, family dynamics, and community resources) will be done for each older patient seen in the Cancer Survivorship Clinic.

The Cancer Survivorship Clinic is run by Megan Oden, MMS, PA-C, a certified Physician Assistant with expertise in Geriatrics; consultation on older individuals are done in concert with June M. McKoy, MD, MPH, JD, MBA, a Board-Certified Geriatrician and Director of Geriatric Oncology for the Lurie Cancer Center.
Location of the Survivorship Clinic
Lurie Cancer Center, Galter Pavilion 21st Floor
675 N. St. Clair St.
Chicago, IL 60611
Hours
Thursdays 12:30 p.m. - 5:00 p.m.
To refer a Lurie Cancer Center patient, call 312.695.0990 and ask for the Survivorship Clinic.
Older individuals will receive the following:
Comprehensive Geriatric Assessment (complete physical and neurological exam, cognitive assessment, vision and hearing screen, functional assessment [Get Up and Go], Nutritional Assessment, and Social Assessment)
Advance Care Planning
A detailed written Survivorship Care Plan (SCP)
Patients must meet the following criteria:
Age 65 years or older
Diagnosis of Cancer (have completed 5 years of treatment)
Receiving cancer surveillance and care at Northwestern Medicine
Have a primary care provider (PCP) at Northwestern Medicine or in the community for care coordination