Cancer Genetics Program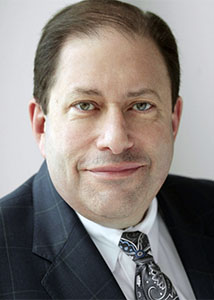 The Cancer Genetics Program, a joint service between the Division of Hematology/Oncology & the Division of Clinical Genetics, includes genetic counselors, medical oncologists and medical geneticists who provide individualized cancer risk assessment and management recommendations to individuals and families at increased risk for cancer due to their personal and/or family history of cancer.
The goal of the program is to prevent cancer or, should cancer occur, to detect it as early as possible by identifying individuals at increased risk. Under the direction of Lee Shulman, MD (Geneticist, Division of Clinical Genetics)
Conducts a comprehensive cancer- specific genetic evaluation, including a review of family history and risk assessment.
Provides individualized cancer screening recommendations.
Outlines cancer risk-reduction options and offer referrals to high risk clinics.
We coordinate genetic testing when appropriate and explain implications of genetic test results.
Offers up-to-date information on cancer-related research opportunities.
Contact the Cancer Genetics Program to schedule an appointment for your personalized risk assessment at (312) 695-0320.
View the Cancer Genetics Program brochure to see if you might benefit from a consultation.