"Our Brain Tumor Institute firmly establishes Northwestern as a preeminent resource in efforts to help us improve care for patients now and in the future. Northwestern boasts an incredible team of experts in the fields of neurology, neurosurgery, neuro-oncology, and radiation oncology, along with a team of internationally-renowned research scientists. The NBTI unites these minds in pursuit of our efforts to offer patients hope for a healthier future."
James P. Chandler, MD
Lavin/Fates Professor of Neurological Surgery
Co-director and surgical director
Northwestern Brain Tumor Institute



"Each day as a clinician, I help to care for patients who are facing the biggest challenge of their lives. I am always looking for new and better options to offer them. It is exciting to know that the NBTI is at the vanguard of clinical care and patient support, as well as translational research efforts that will accelerate the introduction of new and better therapies. I want to be able to offer my patients hope for better outcomes, a better quality of life, and, someday, even a cure."
Jeffrey J. Raizer, MD
Mazza Foundation Distinguished Physician
Co-director and medical director
Northwestern Brain Tumor Institute
Established in 2008, the Northwestern Brain Tumor Institute (NBTI) is a nationally recognized leader in the fight against brain and spinal cord tumors. The NBTI's mission is to provide state-of-the-art clinical care to patients with brain tumors, to provide resources and support necessary for patients and their families to meet the challenges of living with a brain tumor, to train neuro-oncology researchers and clinicians to meet the highest standards, and to endeavor to find a cure for brain and spinal tumors.
Each year, the NBTI team serves and treats approximately 7,000 brain and spinal cord tumor patients. NBTI neurosurgeons perform nearly 1,000 brain and spinal cord tumor-related surgeries annually.
The NBTI is at the vanguard of fighting the discouraging odds faced by so many who encounter brain and spinal cord tumors. With the help of our committed donors, we are succeeding in our efforts of:
Recruiting the nation's top clinicians in the fields of neurology and neurosurgery;
Building a robust basic and translational science program to yield promising, new avenues for treatment; and
Offering access to cutting-edge clinical trials and psychosocial support to ensure that we provide patients with every resource available to deal with the many facets faced by patients with cancer of the brain or spine.
Our work is gaining momentum, and in turn, Northwestern is garnering national attention. In the 2013 America's Best Hospitals listing in U.S. News & World Report, Northwestern's neurology and neurosurgery programs are ranked 7th in the country, a dramatic rise and source of pride for all involved with the NBTI. Our progress is a source of hope for countless brain tumor patients who are treated at Northwestern each day. These strides inspire us to remain focused on our vision to achieve our primary objective—to eradicate brain and spinal cancer.
A collaboration between Northwestern Medicine and the Robert H. Lurie Comprehensive Cancer Center of Northwestern University, the NBTI is co-directed by James P. Chandler, MD, and Jeffrey Raizer, MD, and involves more than 75 faculty and staff across a multitude of disciplines including neurology, neurosurgery, neuro-oncology, radiation oncology, neuro-radiology, neuropathology, pediatric neuro-oncology, nursing, and rehabilitative medicine.
In 2015, Northwestern Medicine and the NBTI welcomed Maciej (Matt) Lesniak, MD, a physician-scientist renowned for his expertise in the neurosurgical management of patients with brain and spinal cord tumors. Dr. Lesniak serves as Chair of the Department of Neurological Surgery at the Feinberg School of Medicine and Northwestern Memorial Hospital, and the Michael J. Marchese Professor of Neurosurgery.
Basic and Translational Research
Laboratory Research
Our research teams of faculty clinicians and scientists are focused on identifying and treating brain cancers early, determining factors that contribute to their development, researching new therapies and investigational drugs, developing effective new cancer treatments, and enhancing our patients' quality of life. The NBTI's research priority has been significantly strengthened by the presence of Northwestern University's premier Stem Cell Research Lab, one of the nation's only Centers of Cancer Nanotechnology Excellence, and one of the United States' foremost molecular analysis research labs.
Clinical Research
The depth and breadth of the NBTI's clinical trial offerings reflect the Institute's leadership position in the realm of brain tumor research and therapy. The NBTI prides itself on having a vast array of clinical trials open for patients with primary brain tumors or those tumors that have spread to the nervous system. These trials are designed for patients when they are first diagnosed or when their tumors recur after initial treatment. At any given time, we have approximately 10-15 trials open specifically for patients with these diseases, and we offer the largest number of clinical trials in Chicago. We are focused on clinical research as we work to find better treatments for patients.
The NBTI recently joined a landmark clinical trial to investigate if a vaccine made from a patient's own brain tumor is effective in slowing tumor progression and extending survival. The randomized phase II trial will study how well giving the study vaccine with or without Avastin (bevacizumab) works in treating patients with recurrent glioblastoma multiforme (GBM).
Brain Tumor Patient and Caregiver Support
The complexity of care required for brain tumor patients and the enormous impact of brain tumors on the lives of patients and their loved ones require substantial support. In its steadfast commitment to treat the whole person, the NBTI offers a variety of psychosocial and supportive oncology services to it patients. One example is the Brain Tumor Support Group, which consistently serves nearly 300 patients and their caregivers annually.
Now is the time for the Brain Tumor Institute
At the Lurie Cancer Center, we recognize that every positive contribution we have made to the field of cancer care, research, and education has been made possible by donors who have entrusted us with their philanthropic support. We invite our loyal donors and interested friends to join us in supporting the Northwestern Brain Tumor Institute and ensuring its continued success through gifts of outright support and endowment.
Learn more about the Northwestern Brain Tumor Institute's patient care, services and programs, research and education, clinical trials, and faculty at braintumorinstitute.org.
For donations and mail correspondence contact:
Elizabeth Knollman
Assistant Director, Major Gifts
420 E. Superior St.
Arthur J. Rubloff Building, 9th Floor
Chicago, IL 60611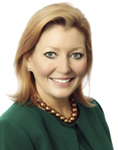 Holly Gibout
Vice President, Northwestern Memorial Foundation
251 E. Huron St.
Galter Pavilion, Suite 3-200
Chicago, IL 60611

---
More Cancer Institutes at Northwestern Medicine:
Cancer Biology | Cancer Survivorship Institute | Developmental Therapeutics | Early Cancer Detection Technologies
International Relations | Leukemia Translational Research | Northwestern Brain Tumor Institute | Skin Cancer Institute | Thoracic Oncology Institute