Lurie Cancer Center Institutes & Research Programs
"The Robert H. Lurie Comprehensive Cancer Center of Northwestern University is one of the leading institutions both nationally and internationally in cancer research, state-of-the-art cancer care, and training and education of future generations of clinicians and scientists. Establishing a Department of Cancer Biology in the Feinberg School of Medicine will have a profound impact on the promotion of basic science research in the Lurie Cancer Center and the advancement of our understanding of the molecular and cellular abnormalities in cancer. This will have major implications in cancer therapy, as it will allow us to design more specific and effective targeted therapies and personalized approaches for the treatment of cancer."
Leonidas C. Platanias, MD, PhD
Director, Robert H. Lurie Comprehensive Cancer Center of Northwestern University
Jesse, Sara, Andrew, Abigail, Benjamin, and Elizabeth Lurie Professor of Oncology
The Cancer Institutes within the world-class Lurie Cancer Center provide exciting opportunities to bring our best people, programs, and resources together: to plan, coordinate, and implement patient care, research, education, community service, and advocacy initiatives across the realm of cancer. We will establish several new institutes and centers within the next few years to facilitate the work of our cancer physicians and scientists. These robust interfaces and collaborations will undoubtedly lead to clinical advances that benefit patients and their families locally, nationally, and across the globe.
Cellular Immunotherapy
Women's Cancers Institute
Oncology Nursing
Hematologic Malignancies
GI Oncology
Sarcoma
Prostate & Genitourinary
About the Lurie Cancer Center
The Robert H. Lurie Comprehensive Cancer Center of Northwestern University — one of only two National Cancer Institute-designated Comprehensive Cancer Centers in Illinois and one of 45 in the nation — is committed to being a national leader in the battle to overcome cancer. Recognized as a national leader in cancer treatment, the Lurie Cancer Center supports care for a broad scope of cancers through comprehensive research; distinguished and dedicated faculty and staff; a world-class teaching program; and ongoing advances in medical, surgical, radiation, and interventional oncology.
For donations and mail correspondence contact: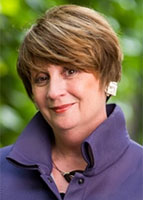 Terri Dillon
Associate Dean for Development, Northwestern University
420 East Superior Street
Arthur J. Rubloff Building, 9th Floor
Chicago, IL 60611