"The last decade has seen enormous progress in anti-cancer therapy. We are turning incremental knowledge of the pathologies that drive cancer into very targeted, effective therapies. The Developmental Therapeutics Institute will accelerate this continuum for patients suffering from cancer, as well as for patients suffering from the increasing number of non-malignant diseases that share common therapeutic targets with cancer."
Francis J. Giles, MD, MB, FRCPI, FRCPath
The Developmental Therapeutics Institute is having a palpable impact on the lives of those fighting cancer or other life-threatening disorders that share targets with cancer. Our main focus is accelerating the process of bringing new and better therapies to our patients. Through early-phase clinical studies, innovative discoveries from the laboratory can be offered as quickly and safely as possible to patients. By testing and evaluating promising new drugs and other novel approaches to diagnose and treat cancer, we identify unique windows of opportunity and provide patients with a greater scope of options for their care.The Developmental Therapeutics Institute is creating a more rapid and direct path from laboratory discovery to therapeutic studies designed to improve the treatment of cancer and other serious illnesses.
The Development Therapeutics Institute will help to ensure Northwestern University's position as a world leader in the process that is transforming the prognosis of patients with cancer (i.e., understanding the fundamental ways in which different cancers develop and spread, designing agents or approaches that take advantage of these cancer-specific features, and investigating these new approaches in the clinic). Institute faculty will interact closely with the related cores and institutes within the Robert H. Lurie Comprehensive Cancer Center of Northwestern University and others on both our Chicago and Evanston Northwestern University campuses. The close proximity of the Lurie Cancer Center, Jesse Brown VA Medical Center, Ann & Robert H. Lurie Children's Hospital of Chicago, Northwestern Memorial Hospital, and Prentice Woman's Hospital is of major importance to the Developmental Therapeutics Institute.
The Developmental Therapeutics Institute will combine the leadership and contributions of outstanding basic research scientists, translational researchers, and clinical investigators who are actively engaged in both basic and clinical research and who have particular expertise in developmental therapeutics and drug development.
As we launch the institute, we are targeting the following areas based on existing strengths within Northwestern University and as priorities in particular need for improvements in therapy:
Hematological Malignancies: Leukemias, Lymphomas, Multiple Myeloma, and Myeloproliferative Neoplasms, including Myelodysplastic Syndromes and Myelofibrosis
Solid Tumors: Breast, Neuro-oncology, Head and Neck, Gynecologic Oncology, Gastrointestinal Oncology, Thoracic Oncology, Genitourinary Oncology, Melanoma, and Sarcoma
Now is the Time for Developmental Therapeutics
As cancer research at Northwestern University continues to evolve and expand, there is a critical need for safe and quick delivery of novel, breakthrough compounds and approaches. In creating the Developmental Therapeutics Institute, we will facilitate partnerships with colleagues at other academic institutions, as well as with device, pharmaceutical, and bio-technology companies. The institute will allow us to develop new areas of basic cancer research, capitalizing on new technologies and unique strengths here at Northwestern. In addition, the institute will play an increasing role in advancing translational work related to cancer and other diseases that share therapeutic targets with cancer, particularly through the leadership of early-phase clinical studies.
At the Lurie Cancer Center, we recognize that every positive contribution we have made to the field of cancer care, research, and education has been made possible by donors who have entrusted us with their philanthropic support. We invite our loyal donors and interested friends to join us in supporting our Developmental Therapeutics Institute and ensuring its success through gifts of outright support and endowment.
Learn more about the Developmental Therapeutics Institute at dti.nm.org.
For donations and mail correspondence contact: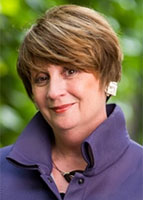 Terri Dillon
Associate Dean for Development, Northwestern University
420 East Superior Street
Arthur J. Rubloff Building, 9th Floor
Chicago, IL 60611

---
More Cancer Institutes at Northwestern Medicine:
Cancer Biology | Cancer Survivorship Institute | Developmental Therapeutics | Early Cancer Detection Technologies
International Relations | Leukemia Translational Research | Northwestern Brain Tumor Institute | Skin Cancer Institute | Thoracic Oncology Institute