Research, at the most basic level, has revolutionized how we deliver modern medicine to patients. Treatments for breast cancer, AIDS, leukemia, and diabetes — and many others — owe their beginnings to fundamental research conducted in laboratories by dedicated academic scientists. Today is the golden age of biomedical research, and researchers focusing on cancer are on a path to life-saving discoveries. The extraordinary possibilities for modern biology, genetics, biochemistry, and drug discovery are well at hand and ripe for our exploration.
To maximize Northwestern's scientific contributions to the field of cancer and the care of patients, Northwestern University Feinberg School of Medicine and the Robert H. Lurie Comprehensive Cancer Center of Northwestern University are partnering to establish a new Department of Cancer Biology. Through highly innovative and robust research collaborations, the Department will help us fulfill our commitment to positively impact the lives of those living with a cancer diagnosis today and in the future.
Our faculty experts in the Department of Cancer Biology will work in earnest each day to:
Achieve a better understanding of the molecular and cellular basis of cancer;
Develop novel methodologies for diagnostic purposes and/or for predicting therapeutic outcomes in the treatment of malignancies; and
Develop novel therapies based on an improved understanding of the molecular etiology of cancer.
We will lead scientific programs that are high-impact and at the cutting-edge of Cancer Biology including:
Cellular Signaling
Chemical Biology and Developmental Therapeutics
Biological Pharmacology and Pharmacogenomics
Clinical-translational Genomics and Proteomics
Development of New Models for Cancer Research
Immunology of Cancer
Cancer Stem Cell Biology
Now is the Time for Cancer Biology
As cancer research at Northwestern continues to evolve and expand, there is a critical need for a basic and translational science program to promote breakthrough discoveries, facilitate partnerships with colleagues in the physical sciences, and allow for competition with the great cancer centers in the United States. In introducing a Department of Cancer Biology at Northwestern, we will further expand and elevate the scope of cancer research at Northwestern. The emergence of this department will allow us to develop new areas of basic cancer research, capitalizing on new, evolving technologies and unique strengths here at Northwestern. Cancer Biology also will play an important role in advancing translational work related to cancer and ultimately affect the development of investigator-initiated clinical trials.
At the Lurie Cancer Center, we recognize that every positive contribution we have made to the field of cancer care, research, and education has been made possible by donors who have entrusted us with their philanthropic support. We invite our loyal donors and interested friends to join us in establishing the Department of Cancer Biology at Northwestern Medicine and ensuring its success through gifts of outright support and endowment.
For donations and mail correspondence contact: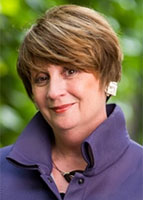 Terri Dillon
Associate Dean for Development, Northwestern University
420 East Superior Street
Arthur J. Rubloff Building, 9th Floor
Chicago, IL 60611

---
More Cancer Institutes at Northwestern Medicine:
Cancer Biology | Cancer Survivorship Institute | Developmental Therapeutics | Early Cancer Detection Technologies
International Relations | Leukemia Translational Research | Northwestern Brain Tumor Institute | Skin Cancer Institute | Thoracic Oncology Institute