Thursday, June 16, 2016
9:00 a.m. - 4:15 p.m.
Prentice Women's Hospital
250 E Superior St, Chicago
Conference Room L
Google Map
The 11th Annual Pain and Palliative Care Conference attracts a broad audience of nurses, physicians, social workers, chaplains, psychologists, and other healthcare therapists from around the region. This conference covers important information on how to provide care to patients with life-threatening illness and support caregivers.
Keynote Speaker
Debra Gordon, RN, DNP, FAAN
University of Washington
Seattle, WA
Conference Chair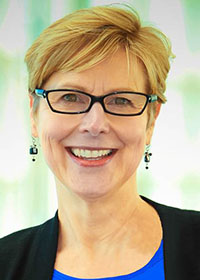 Judith Paice, PhD, RN
Director
Cancer Pain Program
Northwestern University
Chicago, IL
Keynote Topic
American Pain Society Postoperative Pain Management Guidelines:
Time to Build a New Bridge
Other Topics
Palliative Care in End Stage Renal Disease
Caring for "Difficult" Patients and Families
There's An App For That: Innovative Techniques for Providing Support
Special Needs of Adolescent and Young Adult Survivors of Cancer
Pain Management in Cancer Survivors
Discussing Prognosis and Engaging the Team
Target Audience
Nurses, APRNs, physician assistants, physicians, social workers, chaplains, psychologists, and other healthcare therapists.
Purpose Statement
The purpose of this program is to enhance the knowledge of nurses and other healthcare professionals regarding the care of patients and families living with pain or illness.
Learning Objectives
Discuss the scope and key questions of the American Pain Society postoperative pain guidelines
Describe common symptoms in end-stage renal disease (ESRD) and discuss challenges in the provision of palliative care for those with ESRD
Discuss spiritual distress and sources of conflict at the end of life
Illustrate the role of web-based technology in providing support
Portray major concerns expressed by adolescent and young adult (AYA) survivors
Contrast principles of pain treatment in cancer survivors with care provided to those in treatment or at end of life
Describe the role of the palliative care team in advance care planning
Contact hours
This continuing nursing education activity was approved by the Ohio Nurses Association, an accredited approver by the American Nurses Credentialing Center's Commission on Accreditation. (OBN-001-91)
Please contact Erin Donoghue, Manager of Professional Education, at 312.695.1391 or erin.donoghue@northwestern.edu for more information.
Fees
| Registration Type | Northwestern Affiliate* | Non-Northwestern Affiliate |
| --- | --- | --- |
| Student, Resident, Fellow | $20 | $20 |
| Nurse/ Health Professional | $25 | $50 |
| Physician | $25 | $60 |
| Industry Representative | | $250 |
Onsite registration will be available, but we encourage all participants to register in advance.
Parking
Daily discounted parking is available at the 321 E. Erie Self-Park Garage (Parking C) at the corner of Erie St. & Fairbanks Ct. The early-bird flat rate is $17 if you arrive between 5:00 a.m. and 9:00 a.m. and depart by 7:30 p.m. (minimum of 4 hours). Discounted parking is not available at any other garage. No validation of tickets is needed from the conference staff or the hospital.
Additional Information
For additional information, please contact Erin Donoghue, Manager of Professional Education, or call 312.695.1391.