Saturday, Sept. 9, 2017
8:00 a.m - 5:00 p.m.
Prentice Women's Hospital
3rd Floor, Conference Room L
250 E. Superior, Chicago
(Google Map)
Conference Chair: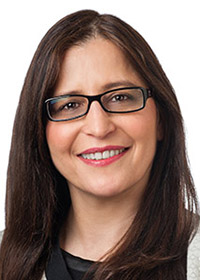 Shohreh Shahabi, MD


This program was made possible
by the generous support of


the charitable arm
of the Chicago Bears
This one-day complimentary interactive course for women living with ovarian cancer — past or present — or those at increased risk of developing the disease along with their families and caregivers provided current information, valuable resources, access to experts in the field, and an opportunity to connect with others in the ovarian cancer community in a warm and supportive environment. The event was hosted by the Lurie Cancer Center.
Presentations
Welcome & Course Overview
Shohreh Shahabi, MD, Lurie Cancer Center
Biology of Ovarian Cancer
John Moroney, MD, The University of Chicago Medicine
Rare Tumors
Jean Hurteau, MD, NorthShore University HealthSystem
Integrative Oncology - Chemo Brain & Fatigue
Alok Pant, MD, Northwestern Medicine
Genetics of Ovarian Cancer
Lee Shulman, MD
Brittany DeGreef, MS, CGC
Northwestern Medicine
PARP Inhibitors, Immunotherapy & Ovarian Cancer Clinical Trials
Daniela Matei, MD, Lurie Cancer Center
Surgical Strategies for Ovarian Cancer
Wilberto Nieves-Neira, MD, Lurie Cancer Center
Approaches to Anxiety
Alissa Newman, MMS, PA-C
Karen Novak, RN MSN ACNP-BC
Mary Callaghan, AOCNS APN
Nancy Anderson, RN, MSN, ANP-BC
Northwestern Medicine

Nutrition & the Possible Role of Energy Metabolism
Barbara Buttin, MD, Northwestern Medicine
Navigating Recurrence
John Lurain, MD, Lurie Cancer Center
Summer Dewdney, MD, Rush University Medical Center
Daniela Matei, MD, Lurie Cancer Center
Breakout Sessions

Sexual Health and Cancer
Lauren Streicher, MD, Northwestern Medicine

Palliative Care
Gordon Wood, MD, Northwestern Medicine

Cancer Survivorship
Timothy Pearman, PhD, Lurie Cancer Center
Questions
Please direct questions to Kate Harken at kathleen.harken@northwestern.edu or 312.695.1390.